Facilities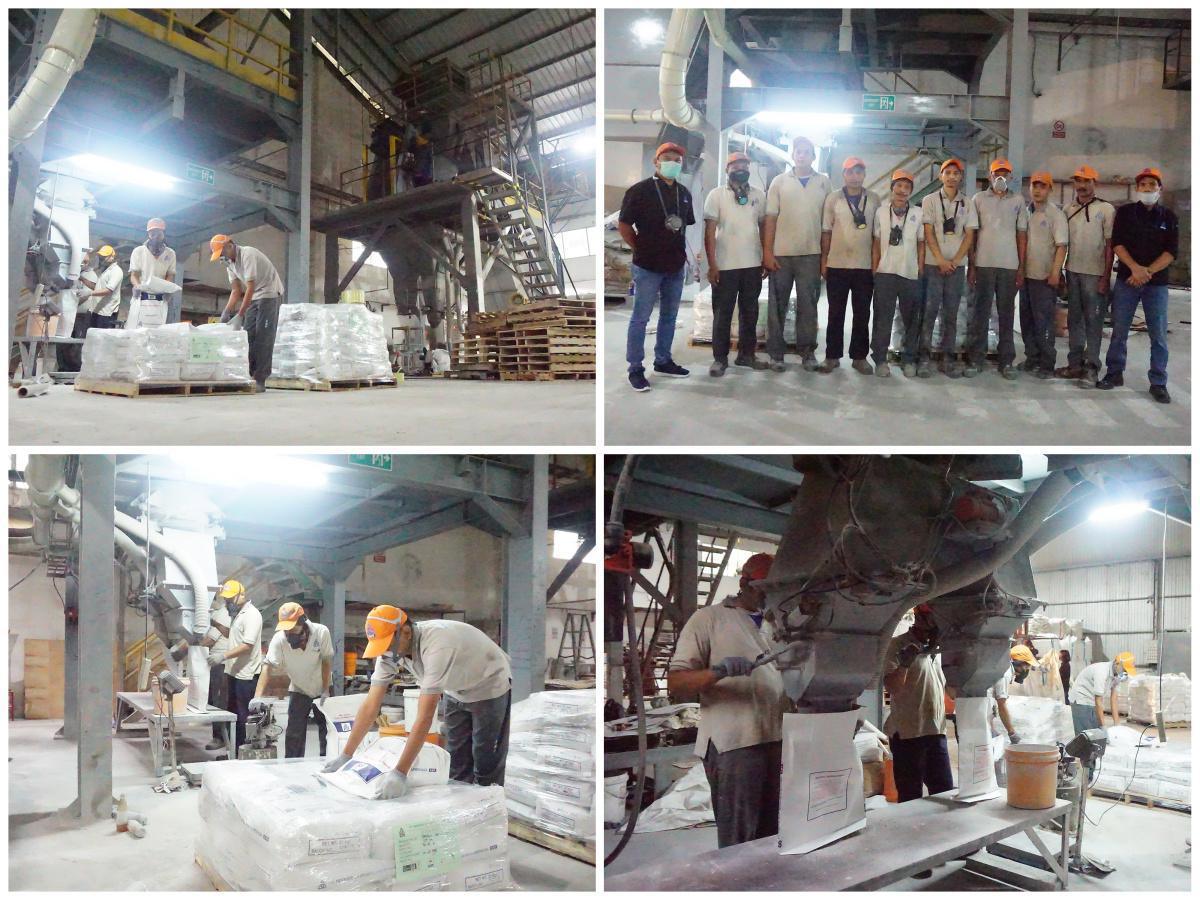 Mixing Equipment
The refractories production facility is able to produce up to 12,000 tonnes of high quality castables and 2,000 tonnes of precasting
shapes annually. Built with up-todate technology from United Kingdom, it is designed to produce a complete range of alumina base monolithic such as insulating castable, conventional dense and gunning castable, high strength low cement materials (for gunning and casting), plastic castable and the latest self levelling low-cement castables.
The metal casting production facility (Mixer Ribbon Flow) produces chemical materials for metal casting applications with maximum output of 3,000 tonnes per year. Our metal casting flux materials are produced under licensed by Asbury Chemicals of USA. It is designed to manufacture a range of fluxes, coatings, release agents,lubricants and other non-metal casting additives for ferrous and non-ferrous melting/casting.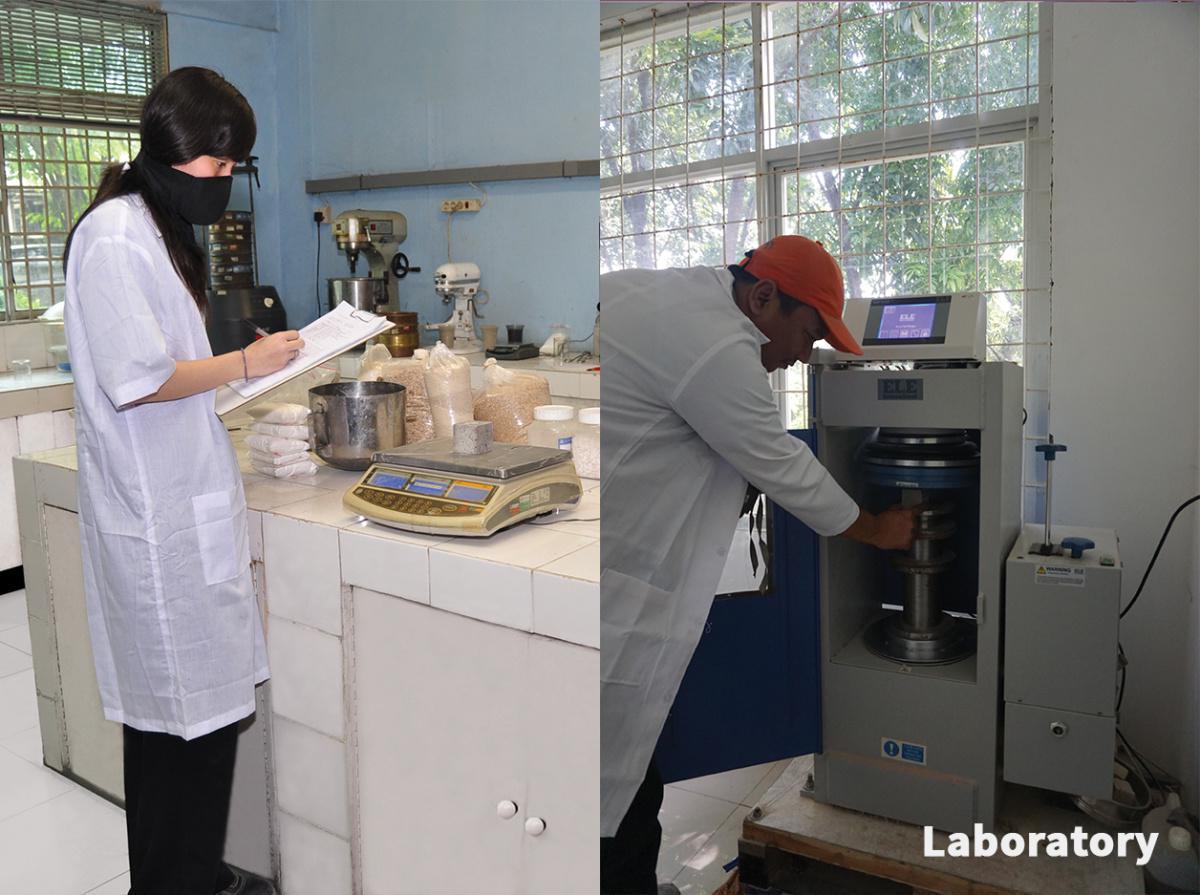 Laboratory
Our laboratory is equipped with advanced testing equipment. All produced materials are thoroughly checked and tested for quality analysis before delivering to our customers.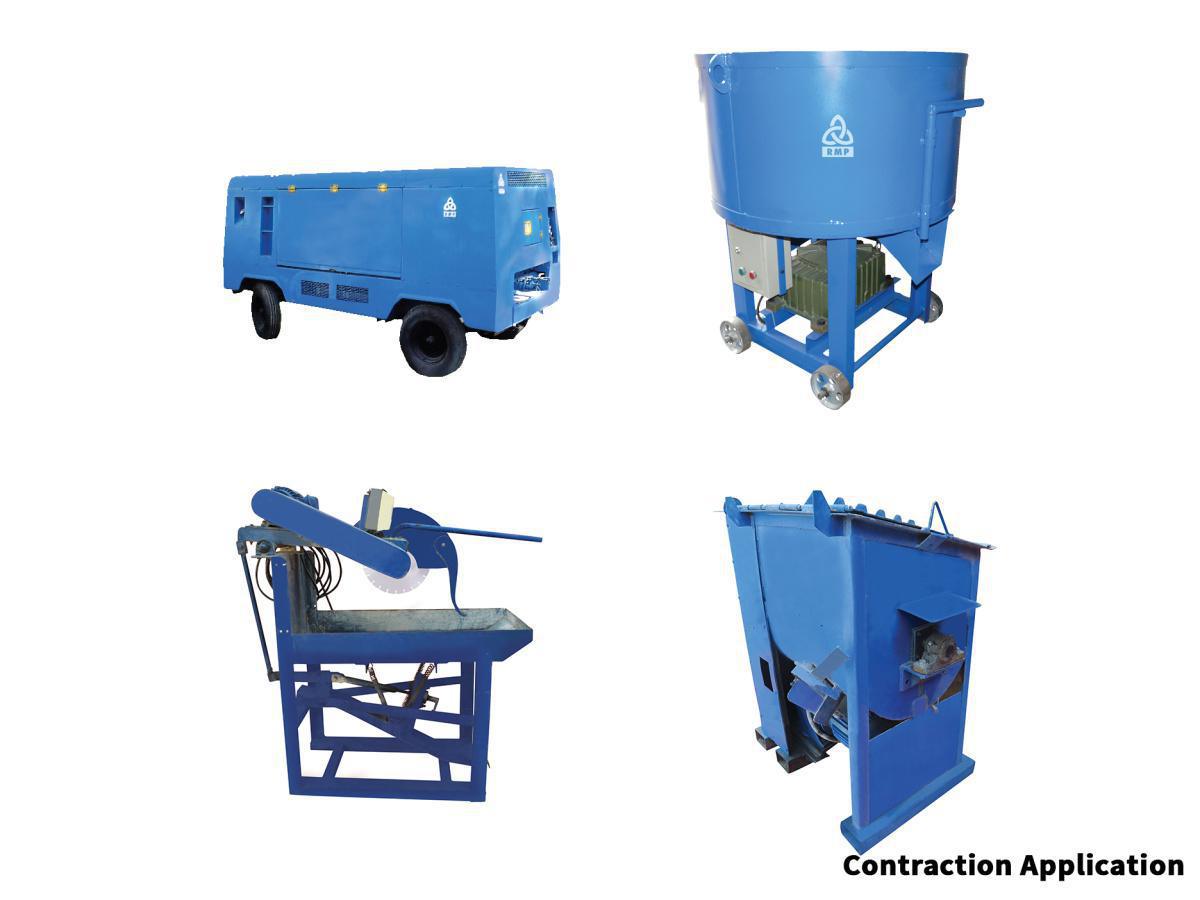 WAREHOUSE
1. ......M2 (luas)
2. ......TON (capacity)
EQUIPMENT
1. GUNNING MACHINE
2. JACK HAMMER
3. MIXER
4. CUTTING BRICK
5. SANDBLAST MACHINE
6. BLOWER
7. WELDING MACHINE
8.HEADER
9. HOIST
10. WATER PUMP
​